Online Experience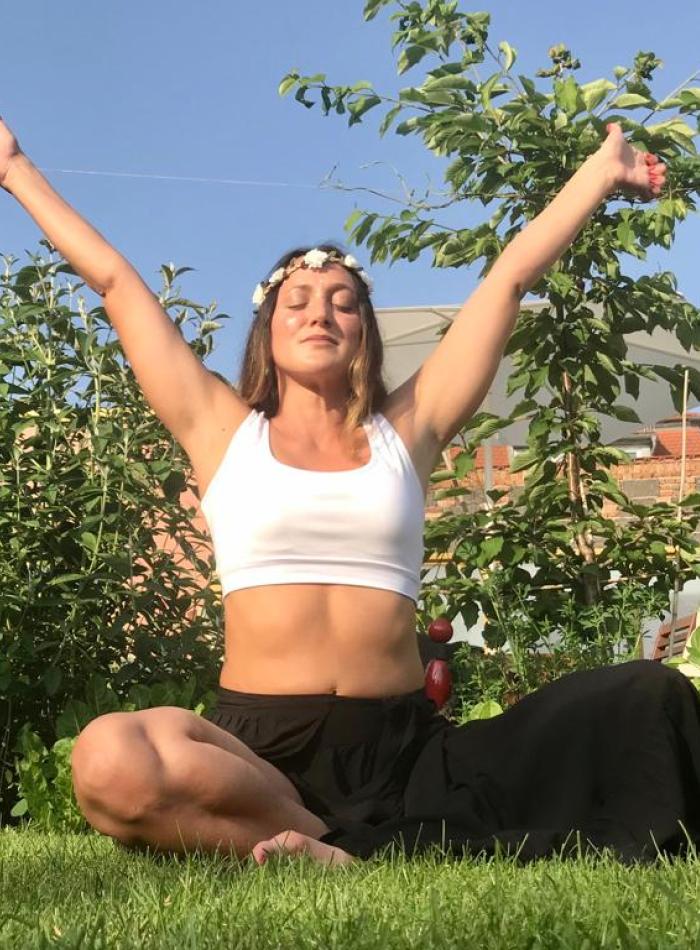 Kundalini Yoga Meditation (group classes)
This is an Online Experience

Offered in Spanish and English

Purchase 5 Tickets and Get a 15% Additional Discount
What will we do?
During the month of february, march and april there will be a super offer in the prices of the classes; €25 will cost €15 each class, and if you book 5 experiences, you can get an extra 15% discount.
Develop your inner khalma with this Kundalini Yoga Meditation experience 🧘 and present yourself to the outside world centered and confident.
You will gain mental and spiritual tranquility. You will work your mind and your organism through mantras, mudras, and guided breathing tools.
The idea is to clean the subconscious to empty the backpack and make space for what you live in the present.
With this practice, you will gain mastery of your being, tools to take control of your life, bring out your intuition, avoid distractions and know yourself to reach the goal you want in your life.
The level of difficulty and intensity of the meditation will depend on the level of experience of each group. Likewise, the postures will be adapted to you if you have any condition.
We adapt to all profiles to work prosperity, anxiety, positive/neutral/negative mind, depression, decision making, the release of helplessness and anger, creativity, among many other options that you will have available.
Empower yourself! Your life only depends on you.
Special price: 20 % discount on ten experiences.
What do I have to bring?
What else should I know?