Online Experience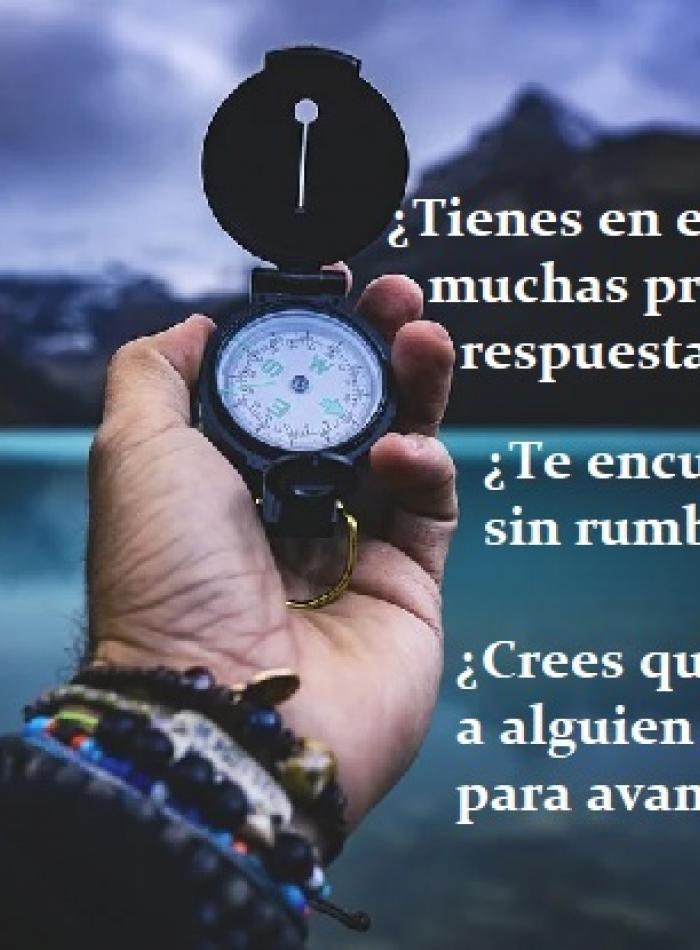 La brújula de tus relaciones
This is an Online Experience

Offered in Spanish
What will we do?
A veces... piensas que no tienes de que quejarte, aunque hay algo que falta en tu vida para sentir que eres feliz.
El tiempo pasa y todo sigue igual... No te atreves a dar ese paso que te haría tan tan feliz... Sabes lo que es o quizás no lo sabes... Te falta valentía y decisión...
¿Qué te parece que alguien que sabe cómo hacerlo , te ayudase a conseguir llenar ese vacío que sientes?
Sigues teniendo sueños por cumplir, aunque año tras año sigues sin cumplirlos... ¿Y si convirtieses esos sueños en realidad?
Te faltan ilusiones y un propósito en la vida que te ayude a enfocar tu camino en estos momentos de incertidumbre. Sabrás qué te pasa, te conocerás más y mejor, aprenderás recursos que te cambiarán la vida.
Comenzarás el primer paso, para que tu cambio no solo lo sientas tu, sino que tu entorno lo notará, también. Superarás esos miedos que no te dejan avanzar, aprenderás a escucharte más, a ser más feliz.
Transformarás tus pensamientos negativos en positivos, aprenderás a tomar más y mejores decisiones, atraerás a personas con tus inquietudes, aprenderás a gestionar tus emociones, a conocer habilidades sociales, a confiar más en ti y más... Todo depende de ti, de este primer paso…
Tendrás un plan de acción para tener una vida distinta, en la que tu serás protagonista.
No se trata de un cambio de personalidad, es un cambio de mentalidad.
¿Qué te parece si comienzas por una sesión de análisis?
Porque para saber cómo resolver este momento en el que te encuentras, hay que saber por qué te encuentras así.
Comenzarás a relacionarte mejor contigo mismo y con los demás.
What do I have to bring?
What else should I know?