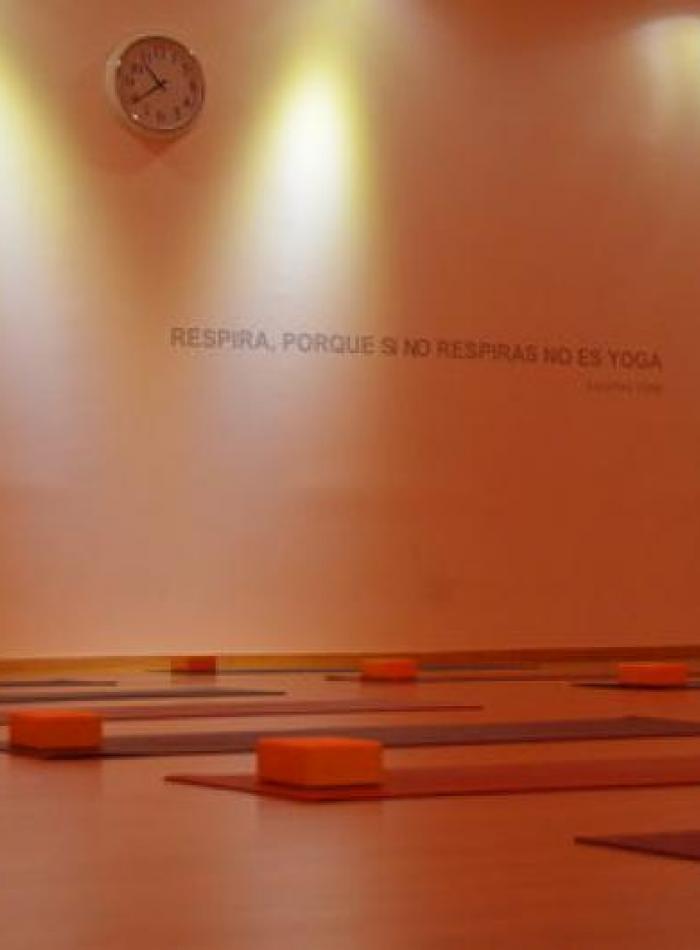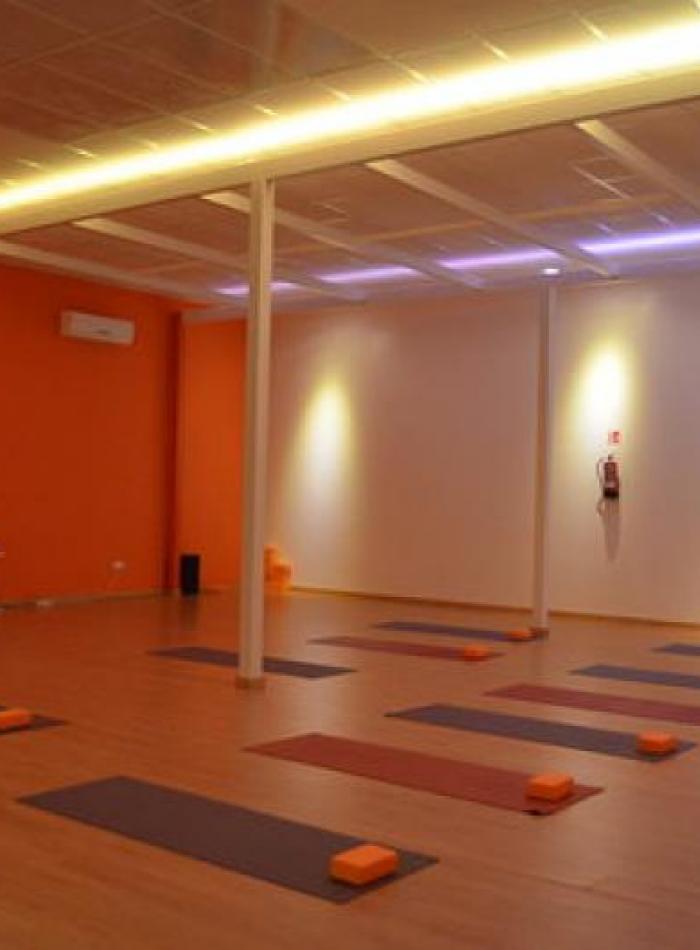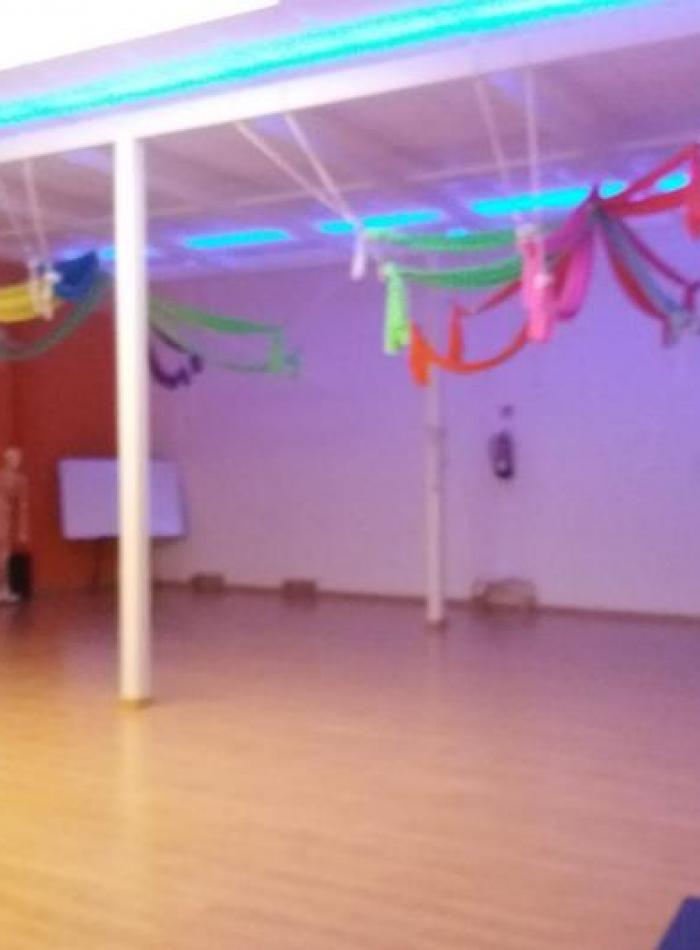 Flying and Vinyasa Yoga Studio Space
Private

Capacity (number of people) =

40

Air conditioning

Disable access

Left/Elevator

Pictures

Ambient lighting

Incense

25.00 € per hour

Wednesday

-

In the morning

Thursday

-

In the morning

Saturday

-

In the morning

More detailed availability

Weekends upon request and reservation. -- Fines de semana bajo petición y reserva.
A large, 120 meters squared space with a capacity of up to 50 people to suit any yoga-dance-therapy-group practice needs you may have. Space completely remodeled in 2015.
Wood floors, high ceilings, large roof skylight, vanguard infrastructure for flying and acro yoga. Three operative AC-heat units, advanced lighting system, the options are endless- including mood lighting: all colors with options for alternation!!
Equipment for your usage: Music system and speakers, mats, meditation benches, blocks, belts, blankets, bolsters, tennis balls, whiteboard and markers, standing skeleton for demonstrations. Complete changing rooms for women/men: with two showers and one bathroom.
The most complete and beautiful space available in Seville!
****************************
Un gran espacio de 120 metros cuadrados con una capacidad de hasta 50 personas para satisfacer cualquier necesidad de práctica de grupo de terapia/baile/yoga/etc. Espacio completamente reformado en 2015.
Suelo de madera, techo alto, tragaluz grande, infraestructura de vanguardia para volar y hacer acro yoga. Tres unidades operativas de aireacondicionado, sistema de iluminación avanzado, las opciones son infinitas, incluida la iluminación ambiental: ¡todos los colores con opciones de alternancia!
Equipo para su uso: sistema de música y altavoces, esterillas, bancos de meditación, bloques, cinturones, mantas, bolsters/cojines, pelotas de tenis, pizarra y marcadores, esqueleto de pie para demostraciones. Vestuarios completos para mujeres/hombres: con dos duchas y un baño.
¡El espacio más completo y bonito disponible en Sevilla!