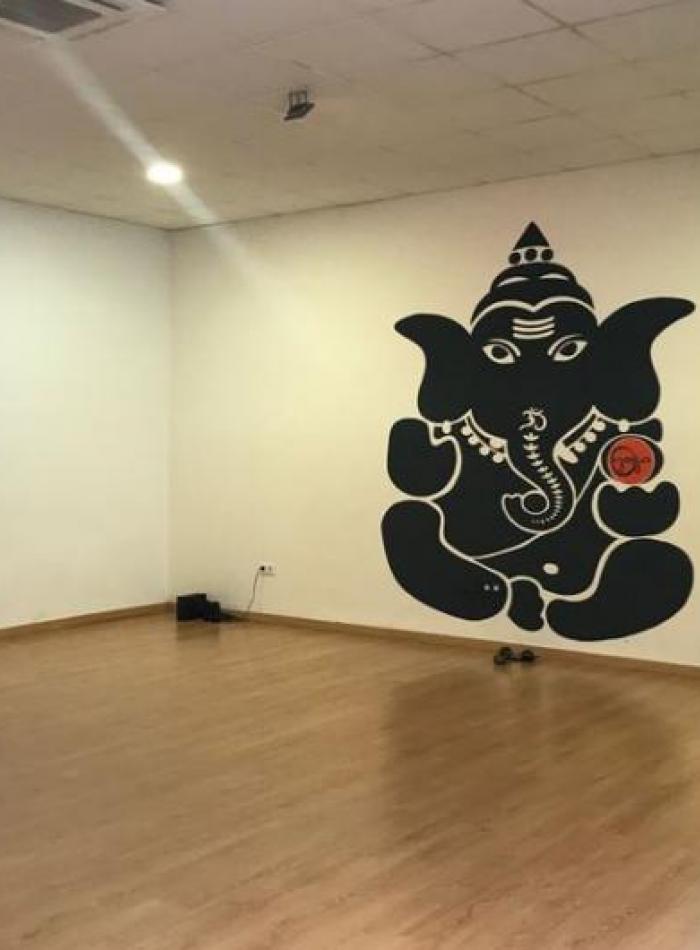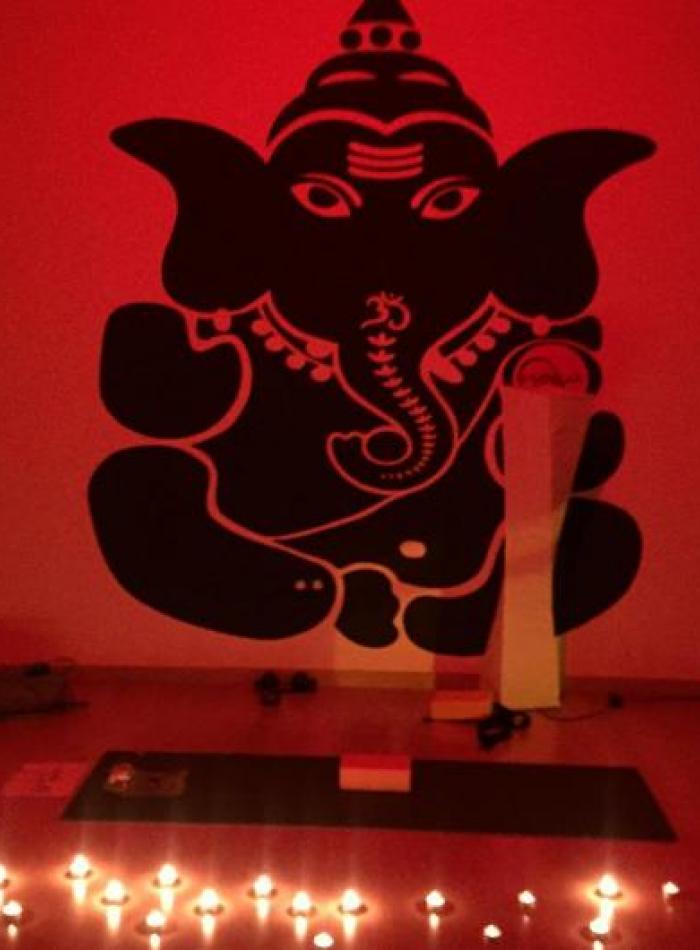 Private

Capacity (number of people) =

18

Air conditioning

Disable access

Left/Elevator

Pictures

Ambient lighting

Incense

20.00 € per hour

Monday

-

In the afternoon

Tuesday

-

In the afternoon

Wednesday

-

In the afternoon

Thursday

-

In the afternoon

Friday

-

In the afternoon

Saturday

-

In the afternoon

Sunday

-

In the afternoon

More detailed availability

Entire weekends upon availability and with reservation. -- Fines de semana completos según disponibilidad y con reserva.
120 meters squared of wood floors and ambiance for a lovely yoga practice. Large glass door and window facing outside. Equipment for your usage: Music system and speakers, mats, meditation benches, blocks, belts, blankets, bolsters, tennis balls, whiteboard and markers, standing skeleton for demonstrations. Complete changing rooms for women/men: with two showers and one bathroom.
--
120 metros cuadrados de suelo de madera y un espacio con ambiente para una encantadora práctica de yoga. Amplia puerta y ventana de cristal que da al exterior. Equipo para su uso: sistema de música y altavoces, esterillas, bancos de meditación, bloques, cinturones, mantas, bolsters/cojines, pelotas de tenis, pizarra y marcadores, esqueleto de pie para demostraciones. Vestuarios completos para mujeres/hombres: con dos duchas y un baño.