Online Experience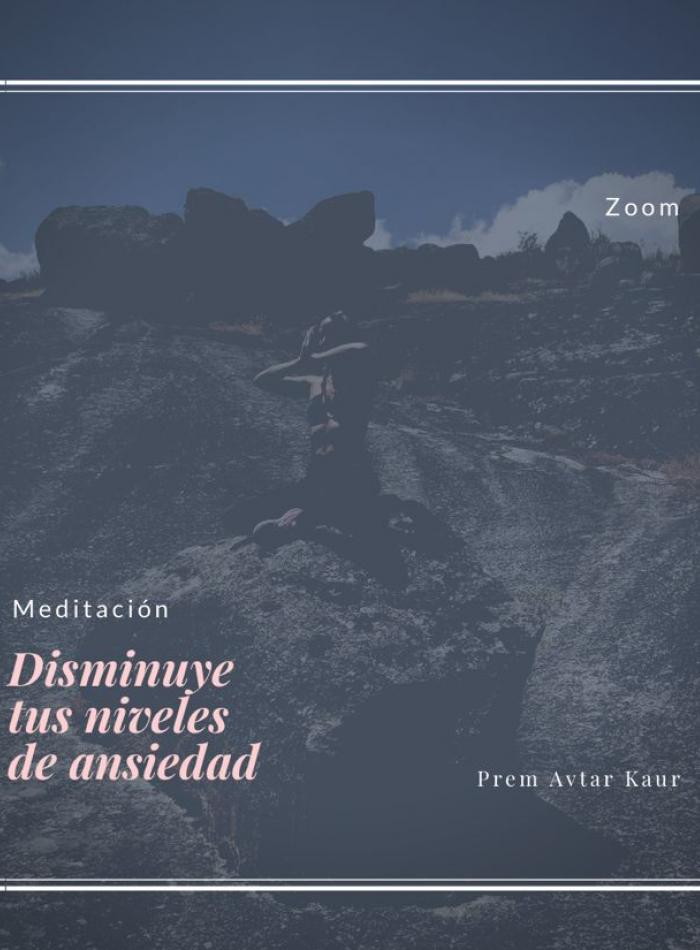 Taller para disminuir el nivel de ansiedad.
This is an Online Experience

Offered in Spanish

Purchase 2 Tickets and Get a 10% Additional Discount
What will we do?
En este taller se realizarán repiraciones, ejercicios y meditaciones dinámicas de Kundalini Yoga que trabajan directamente sobre el sistema nervioso, disminuyendo los niveles de ansiedad.
En los tiempos que vivimos ahora estamos en una ola de emociones, y al mantenernos en khalma sin distracciones, podemos tener control sobre ellas.
Pondrás tu cuerpo en movimiento, te conectarás a un estado de khalma ideal para que te puedas escuchar internamente y para que puedas soltar esos miedos, esas presiones y puedas tranquilizar tu mente.
What do I have to bring?
What else should I know?
Reviews
Andreina
Mis niveles de ansiedad eran muy altos y me recomendaron hacer meditaciones. Decidí probarlo aunque estaba escéptica. Después de unas 4 sesiones me pude dar cuenta que si funciona. Mis niveles están más bajos, me siento más energetica y tengo menos dolores de cuello y cabeza. Hay que ser constante pero estoy feliz de haberlo probado.
Es importante integrarlo en el día a día. Poco a poco voy mejorando pero mínimo es un paso adelante.
Lo recomiendo
Fri, 05/07/2021 - 10:36
Jordy Strupp
Estaba teniendo niveles de ansiedad elevados y he logrado controlar y bajarlos con estas sesiones y su guía . Lo recomiendo mucho para estos tiempos que estamos viviendo, yo pensaba que la ansiedad nunca me iba a afectar. Esta es una buena herramienta!
Mon, 05/10/2021 - 17:42