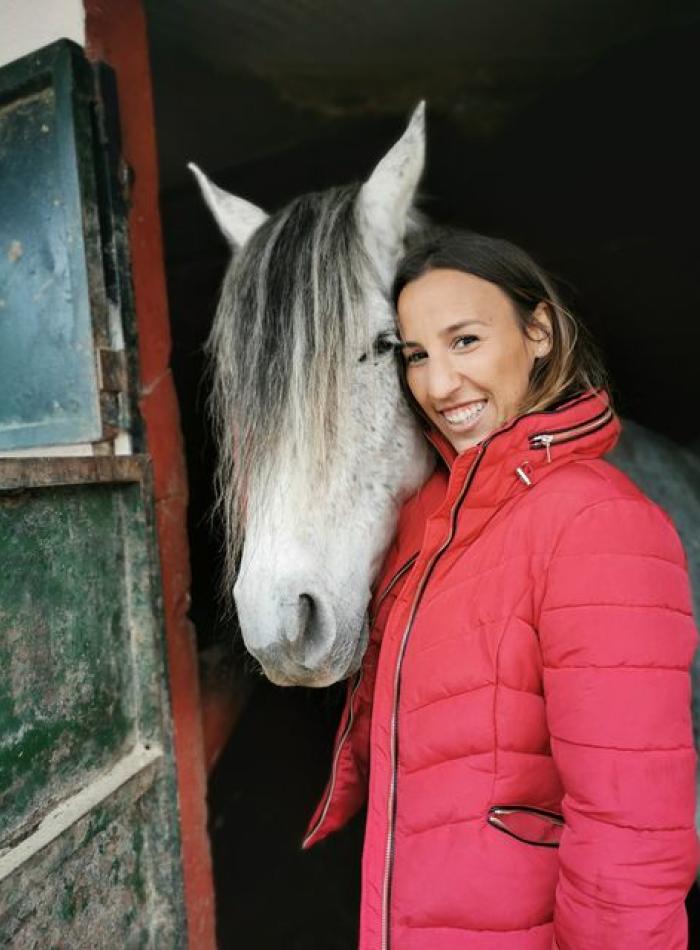 Soy Aída, apasionada de los animales y sobre todo de los caballos.
Doy clases de equitación y organizo rutas en el precioso entorno del Parque Natural de Doñana, en Puebla del Río (Sevilla).
¡Vente con nuestro team a disfrutar de un paseo que nunca olvidarás!
-
I'm Aída, passionate about animals and especially horses.
I give riding lessons and organize routes in the beautiful surroundings of the Doñana Natural Park in Puebla del Río (Seville).
Come and enjoy a ride you will never forget with our team!