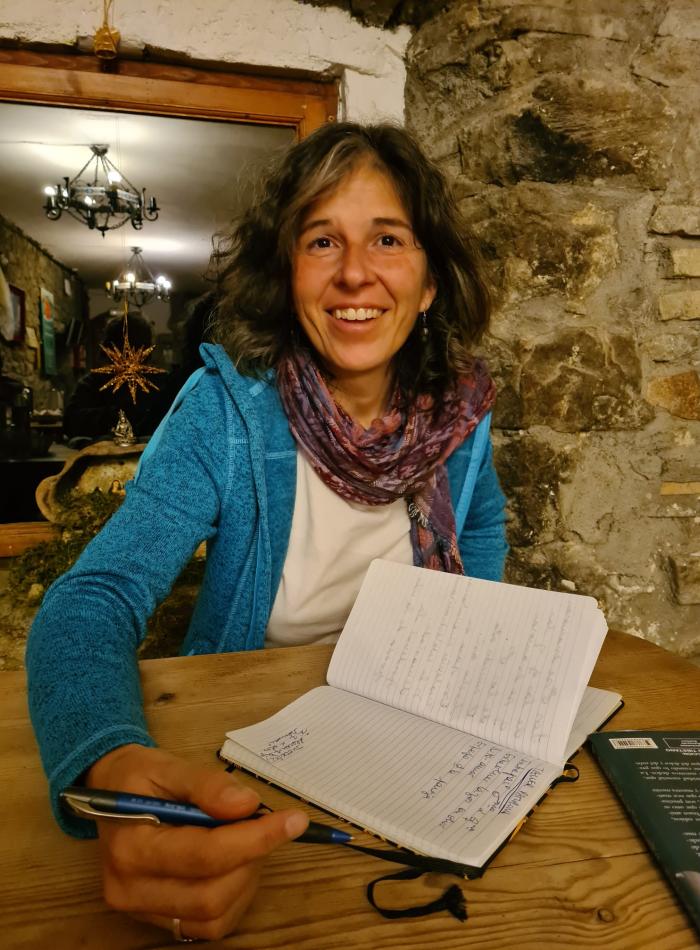 Speaks Spanish, English and French
Soy Estelle, profesora de Kundalini Yoga, organizo retiros de Kundalini Yoga & Meditación para ayudarte a reconectar con tu verdadera esencia en entornos rodeados de naturaleza en España. Ofrezco clases de Kundalini yoga online, puedes elegir entre clases grupales o clases particulares online. Estoy especializada en la salud integral de la mujer e imparto talleres de Kundalini Yoga sobre yoga & ciclo menstrual. Me formé con Miranda Gray en técnicas energéticas de sanación de útero para ayudar a más mujeres a honrar su feminidad.
Antes de dedicarme al yoga, he trabajado durante 13 años en proyectos de cooperación internacional organizando viajes de estudios en toda Europa para instituciones públicas procedentes de países receptores de ayuda al desarrollo.
Esta experiencia profesional me ha marcado profundamente a la hora de organizar retiros de yoga, conociendo la realidad tanto desde el punto de vista de la organización y gestión, como del yoga y la meditación
-
I am Estelle, a Kundalini Yoga teacher, I organize Kundalini Yoga & Meditation retreats to help you reconnect with your true essence in a natural environment in Spain. I offer Kundalini yoga classes online, you can choose between group or private online classes. I specialize in holistic women's health and teach Kundalini Yoga workshops on yoga & the menstrual cycle. I trained with Miranda Gray in energetic womb healing techniques to help more women honor their femininity.
Before dedicating myself to yoga, I worked for 13 years in international cooperation projects organizing study trips throughout Europe for public institutions from countries receiving development aid.
This professional experience has marked me deeply when it comes to organizing yoga retreats, knowing the reality both from the point of view of organization and management and yoga and meditation.