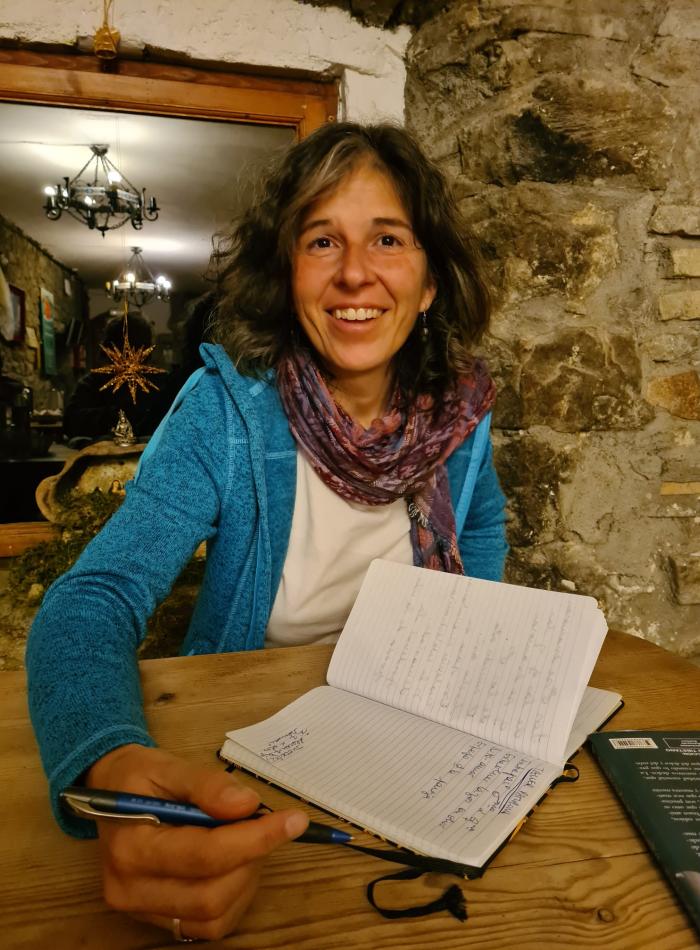 Speaks Spanish, English and French
Antes de dedicarme al yoga, he trabajado durante 13 años en proyectos de cooperación internacional organizando viajes de estudios en toda Europa para instituciones públicas procedentes de países receptores de ayuda al desarrollo.
Esta experiencia profesional me ha marcado profundamente a la hora de organizar retiros de yoga, conociendo la realidad tanto desde el punto de vista de la organización y gestión, como del yoga y la meditación.
Puedo prestar atención a la preparación previa, a la parte logística y cubrir las necesidades de cada participante.
Me gusta enseñar clases de Kundalini Yoga online para todas las personas que no se pueden desplazar o tienen poco tiempo disponible.
Soy muy fan de las redes sociales, especialmente Instagram, dónde comparto con vosotros las cosas que me apasionan.
-
Before dedicating myself to yoga, I worked for 13 years in international cooperation projects organizing study trips throughout Europe for public institutions from countries receiving development aid.
This professional experience has marked me deeply when it comes to organizing yoga retreats, knowing the reality both from the point of view of organization and management and yoga and meditation.
I can pay attention to the previous preparation the logistics and meet the needs of each participant.
I like to teach Kundalini Yoga classes online for people who can't travel or have little time available.
I am a big fan of social media, especially Instagram, where I share with you what I am passionate about.