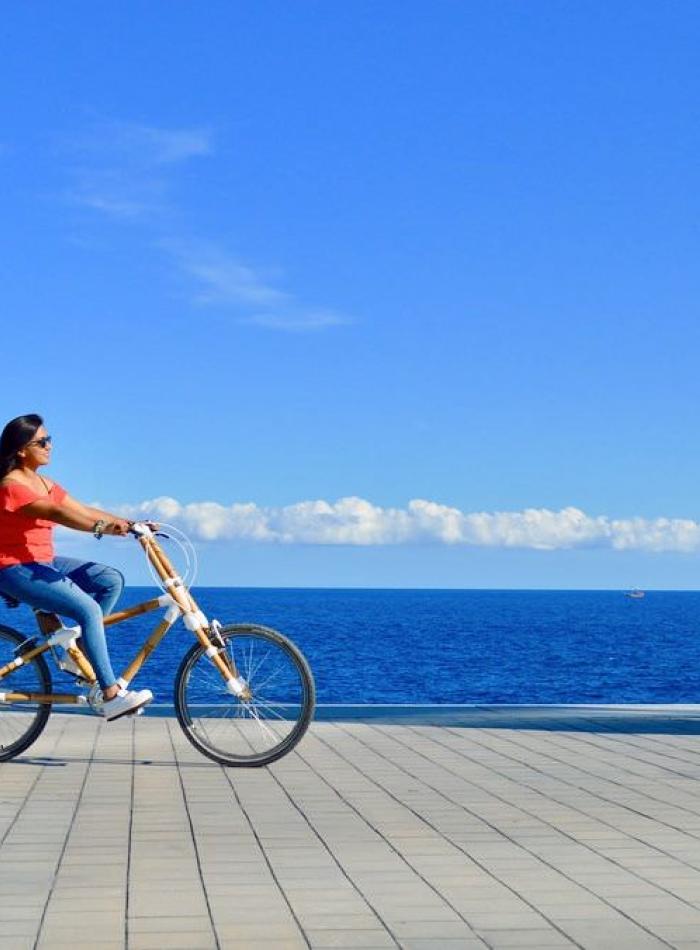 Speaks Spanish and English
We are the first company in Europe to offer guided tours on bamboo bicycles.
A new way of enjoying responsible tourism that allows, in a more active mode, the development of a fairer and more respectful trade with people and the planet.
Bamboo is a solid yet flexible wood, a natural shock absorber that reduces vibrations, providing a smoother ride than a regular bicycle.
Our bamboo bikes require only 10% of the energy and resources to manufacture an ordinary bicycle.
Want to try this experience?
-
Somos la primera empresa en toda Europa que ofrece tours guiados de bicicletas hechas de bambú.
Una nueva forma de disfrutar de un turismo responsable que permite, de manera más activa, el desarrollo de un comercio más justo y más respetuoso con las personas y con el planeta.
El bambú es una madera sólida y a la vez flexible, un amortiguador natural que reduce las vibraciones, proporcionando una pedaleada más suave que en una bicicleta normal.
Nuestras bicis de bambú sólo requiere el 10% de la energía y los recursos que requiere fabricar una bicicleta normal.
¿Quieres probar esta experiencia?