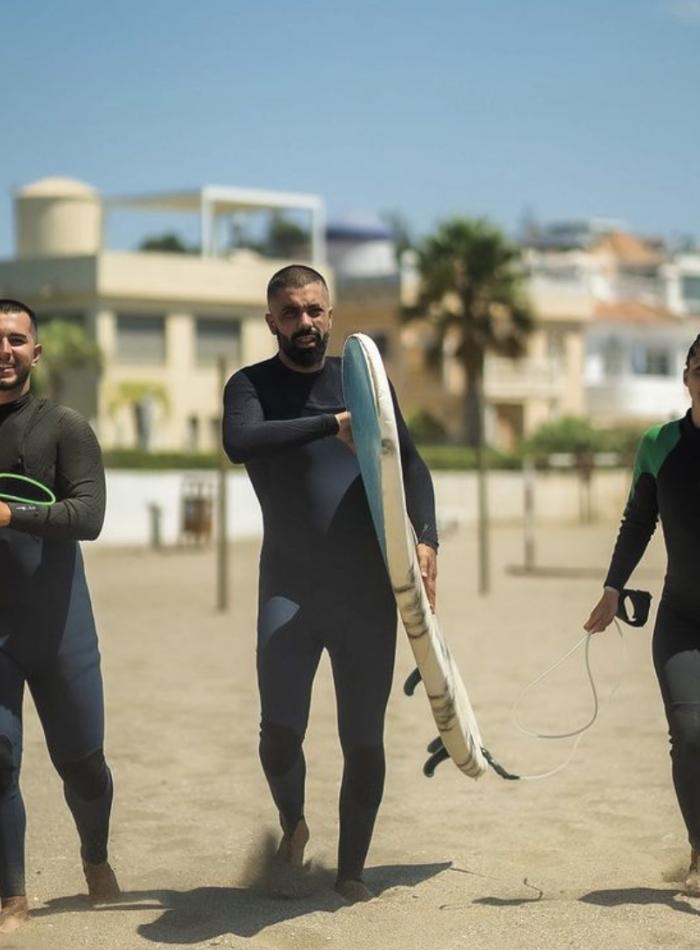 Speaks Spanish and English
Nos identificamos como una Surfcamp en Málaga, concretamente en Fuengirola, nuestro team te da la oportunidad de aprender y desarrollar la práctica del surf en las mejores playas de Andalucía.
Te enseñarán todo lo que necesitas saber para que puedas vivir la experiencia al límite y aprender de manera independiente.
Cuentan con diferentes profesionales patrocinados por marcas californianas y con diferentes disciplinas como surf, skiboard, paddle surf o surfskate. Todo un abanico de posibilidades para adentrarte en la aventura del mar, la pasión y las buenas vibras.
-
Surfcamp in Malaga, specifically in Fuengirola. Our team allows you to learn and develop your surfing skills on the best beaches in Andalusia.
They will teach you everything you need to know to live the experience to the limit and learn independently.
They have different professionals sponsored by Californian brands and disciplines such as surfing, skiboarding, paddle surfing, or surf skating. There is a whole range of possibilities to get into the adventure of the sea, passion, and good vibes.